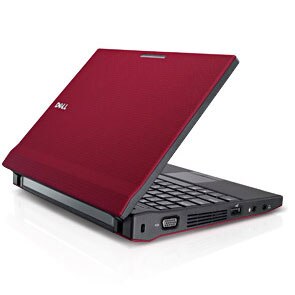 I am currently live blogging from a 5th grade classroom (so please forgive grammatical errors!).  Why am I here?  Because this is the very first class in our school to use the newly purchased Dell Latitude 2100 netbooks.
I am watching our school technology coach, Marcie, introduce these new machines to the kids.  Their initial reaction was exactly as I anticipated:  "Cool" "Awesome" "Unbelievable"  …..
When Marcie asked the kids if this is better than walking down to the computer lab, their response was perfect – "We may never need to go to the lab again!"
And they are right!  Now, with these machines, they have the entire world at their fingertips right from their desks in their classrooms.  Just like adults at work.
Marcie is explaining how she will be working with the class to teach them how to appropriately research online.
As the students start up the machines, they are seeing that some unfamiliar windows are popping up.  This is distracting.  Marcie needs to explain that they need to let it be and pay attention – So – here is the first challenge for teachers – students who are distracted by the technology.
Another problem – trying to save a document.  Because the machines are logged into the school district's server, each child will need to be given permission to save to what we call the "Z Drive."
I was glad that the class was directed away from word processing (due to the saving issues).  Instead, they were instructed to choose a location in the world and find the weather pattern for the last three months.  This was an engaging activity for the students.
So here is what I am thinking.  First, I can envision the day in the very near future when every student from 3rd grade on up has one of these on their desk.  They will have the ability and permission to refer to the computer whenever they need a question answered, a means of communication with others anywhere in the world, a new way to read a novel or textbook, and a way to complete their homework.
Oh, look, they discovered the webcam.  I gotta go see what they are up to!